Before I announce the winner of the December Contest I want to thank everyone for participating!  Thank you for letting me read all of your thoughts and stories.  It is truly my pleasure.
The Holidays are fast approaching so if you want to give away some of the Christmas presents you don't like, contact me and be a contest sponsor!!  Sponsors make these contests possible.
Jason, from Spork Marketing has graciously offered another $50.00 VISA gift card to this month's winner!! Thank you Jason!
A little about Spork Marketing:
"Search engine optimization (SEO), Pay-Per-Click (PPC) ad management, and search engine friendly web design are our specialties. Because successful Internet marketing requires great content, we also offer web content writing and Internet video production services"
Also, if you have a business and want to integrate blogging into it, check out their Business Blog Development services.
**The Initial Consultation is FREE, so go and visit Spork Marketing!!!
Visit GoodtoBeYou for unique gifts for yourself, friends, mom, sister, wedding party – all the women in your life! GTBY has spa, bath and beauty products, pretty accessories, jewelry and a variety of gifts & goodies!
The winner of today's contest will receive a $50 Goodie Bag of Spa and Bath items to pamper the winner. A couple of the thoughtful items included are Bubble Bath and Bath Bombs as seen below:
How cool is that?!
Visit GoodtoBeYou for all of your Holiday needs! You can also find them on Twitter and Facebook.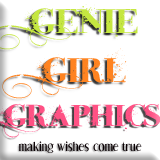 My friend Stephanie over at Genie Girl Graphics has offered to donate your choice of either a Free Christmas Card Design from her selection -OR- a Custom Header and Button for your blog!! What winner wouldn't love that?
The Fabulous Stephanie has also offered up something for EVERYONE who entered the contest!
Say "Erika Sent Me" and receive a 15%* discount on your order. Offer expires December 24, 2010.
*Vectors not included in discount.
Follow her Design Info on Twitter @GenieGirlGraphx.
You can also read her great personal blog at The Scoop on Poop or follow her on Twitter or Facebook!
Again, Thank You to all of the spectacular sponsors this month. Please remember to pay them all a visit!!!
Once again it is time to announce the winner of this month's contest and once again it was a tough decision.  The blogger that I picked for this month's contest is warm and honest and funny and the piece she submitted is powerful and written with such emotion.
No matter what direction she writes, it is always written well and the post she submitted was no exception.
She is just another reason why I love Canada so much!
Congratulations Kimberly!  You deserve it!
Next month's contest will be Sunday, January 11th so mark your calendars!!